Overcomer eBook: A 4-Week Study in Philippians INSTANT PDF DOWNLOAD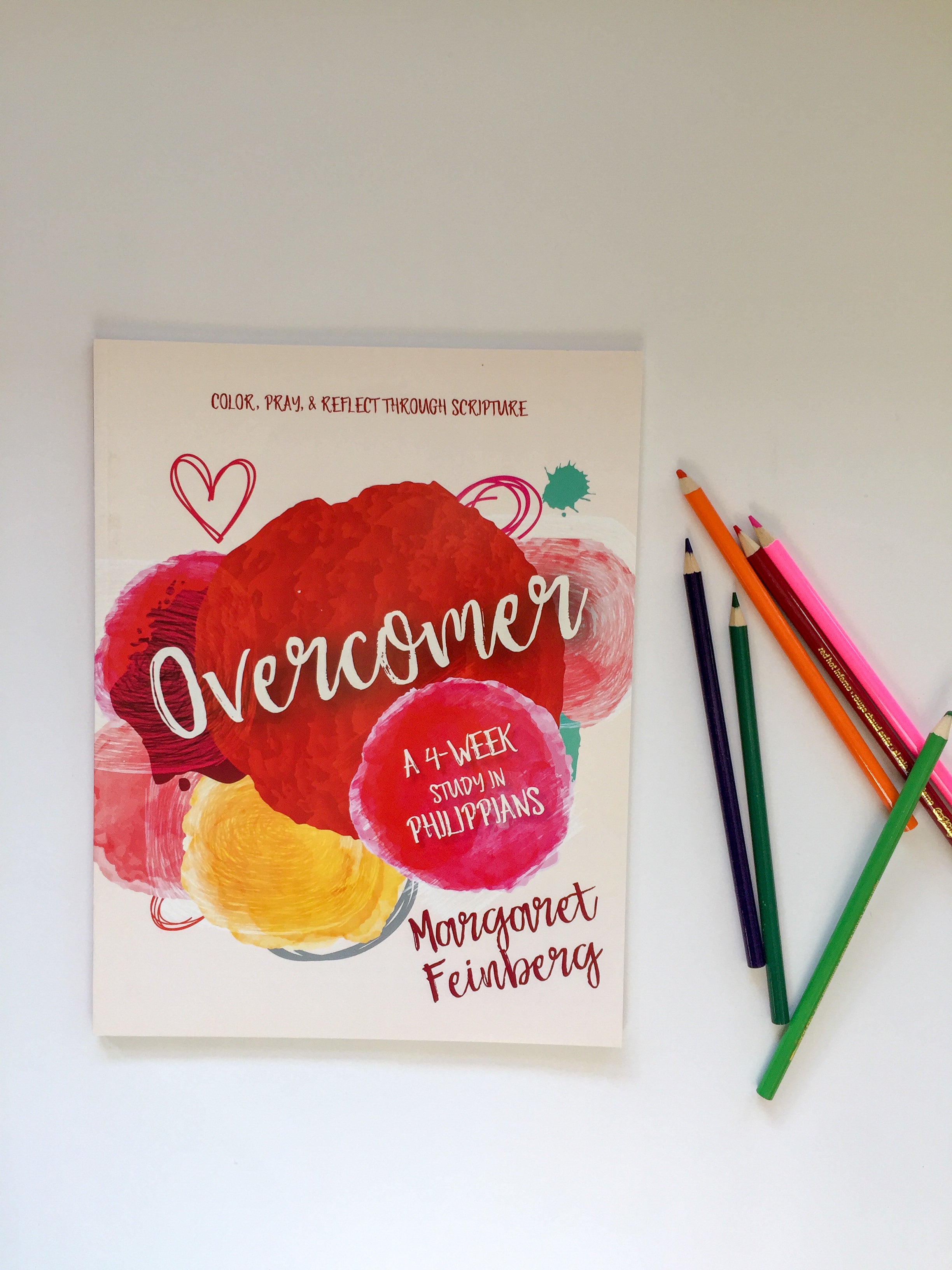 Join Margaret through facebook live. The videos are still posted to Margaret's facebook page. We have no intention of removing them. 
The Book of Philippians is written by an overcomer to a church of overcomers that teaches us how to be overcomers. Margaret recorded four Facebook Live teachings which you can access on her Facebook Page that accompany the book. 
*** THIS IS A PDF DOWNLOAD THAT WILL INSTANTLY DOWNLOAD WHEN YOU PURCHASE. NOT A PHYSICAL PRODUCT.*** You can purchase a print copy here while supplies last. 
In Overcomer eBook: A 4-Week Study in Philippians, you'll discover:
- A Welcome Letter
- The Reading Plan
- Instructions on How to Use the Color Method
- 20 Daily Bible readings
- 20 Devotions
- 20 Sets of Discussion Questions
- 20 Hand-selected Quotes
- Space to take notes and doodle and color around each day's reading
Grab yours today. Let's not miss our moment to grow closer to Jesus this summer.