God's Power In Me: 52 Declarations and Devotions for Kids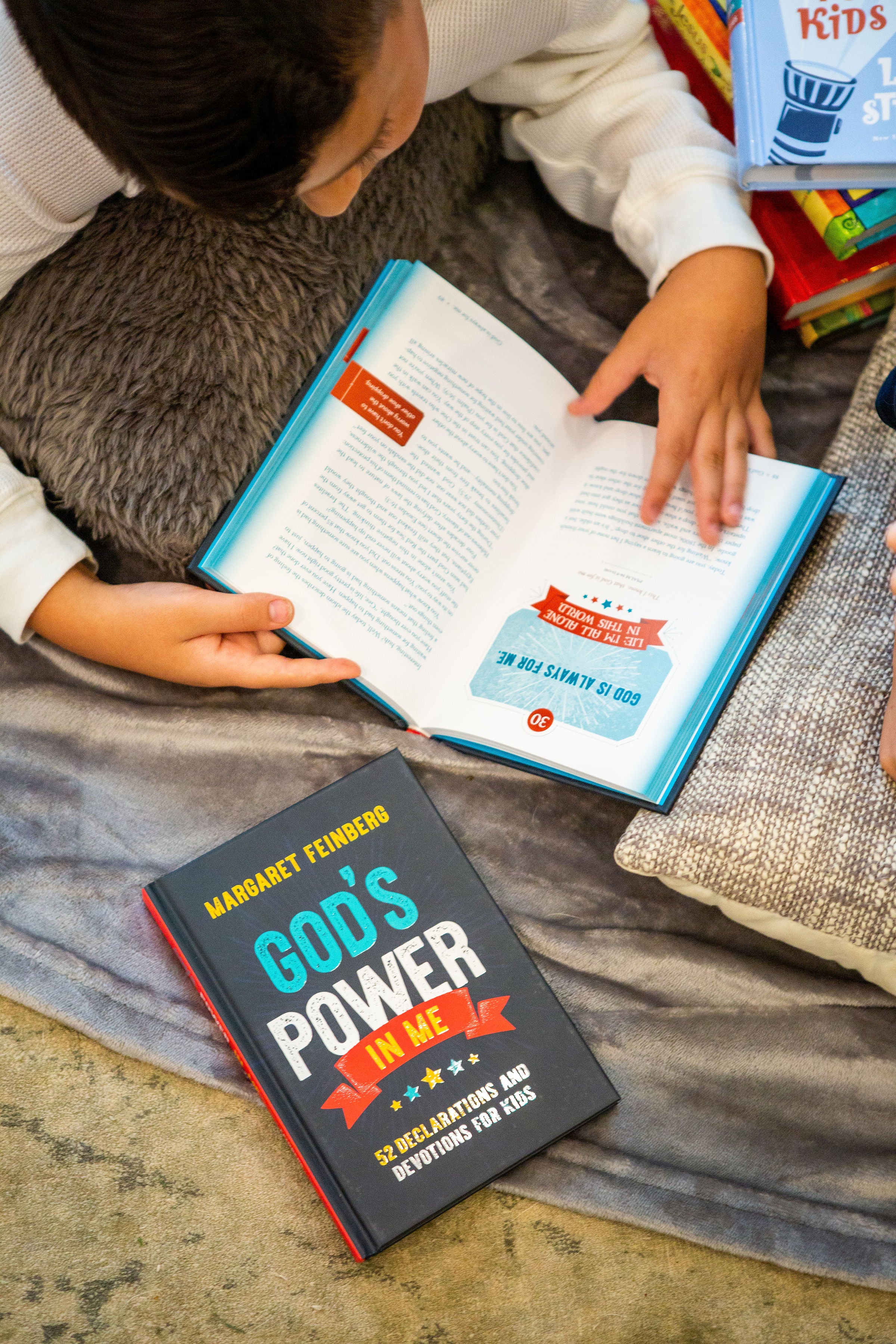 God's Power in Me is an interactive 52-day devotional that encourages young readers 8-12 to break free from negative thinking and focus on the positive truths of who God made them to be. Through daily devotions paired with a 90-second affirmation kids can say aloud every day, readers will grow closer to God and learn to challenge the personal doubts that might be holding them back.
I'm not good enough. I don't deserve to be their friend. And things will never change. Kids tell themselves things like this every day, and popular Bible teacher and speaker Margaret Feinberg wants to help them defeat those self-doubts and stop believing the lies—because God only tells us the truth about ourselves, and that truth is we are all meant to have a joyous and powerful life.
Throughout the devotions in God's Power in Me, kids will discover:
Quick daily affirmations they can hold on to, biblical teachings, and practical applications for their own lives
Inspiration to banish any negative thoughts and ideas they may have
Encouragement to stand in their own truths while also growing closer to God in the process
God's Power in Me:
Has an engaging two-color interior
Is perfect for anyone ages 8-12 going through their pre-teen years, and can be used by girls and boys
Provides kids with the tools to actively attack automatic negative thoughts every day while also encouraging spiritual development
Can be used over and over as a daily devotional
Is a great gift for Confirmation, Easter, birthdays, or to offer encouragement