Celebrate Wonder and Joy: eBook PDF Instant Download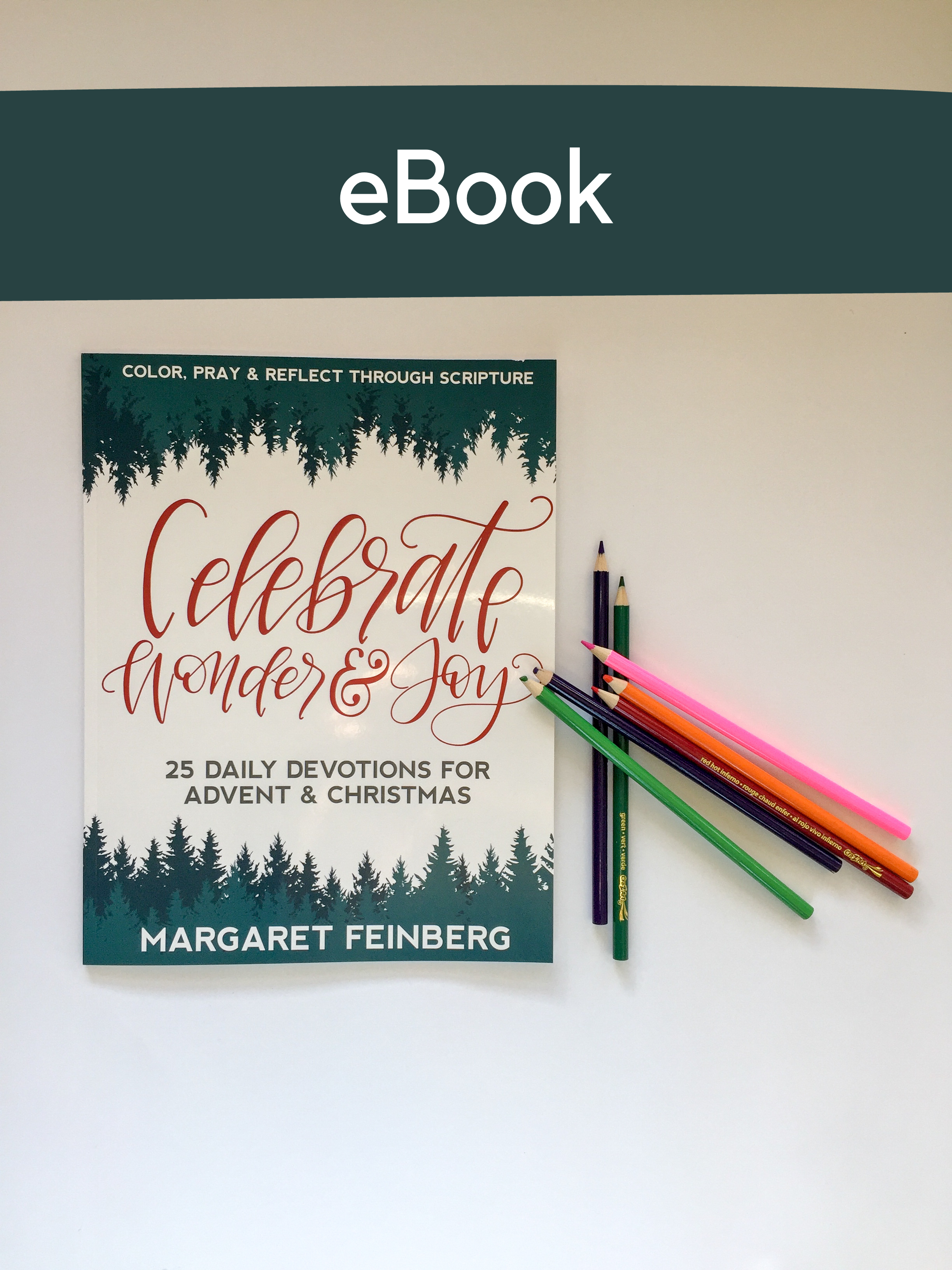 ** This is an instant PDF Download. DOES NOT INCLUDE FREE CHRISTMAS CARDS **
This is the season to savor the signs of the Savior.
Advent beckons us to prepare for the arrival of a tiny infant with a frame so small you could cradle him in the palms of your hands.
Advent comes from the Latin word adventus which means "coming." The purpose of Advent is two-fold: a celebration of the arrival of Christ and an anticipation of Christ's return. The Christmas season provides a rich time of spiritual growth and renewal.
Inside Celebrate Wonder and Joy, you'll discover:
A Personal Welcome Letter from Margaret
Instructions on How to Use the Color Method
25 Rich and Meaningful Devotions
Reflection Discussions for Personal and Small Group Use
Delightful Artwork to Color and Spark Creativity
Celebrate Wonder and Joy creates space for you to study and reflect on Scripture in a way that primes your heart to hear from God. Together, let's prepare our hearts for Christ's arrival.
Purchase the physical paperback copy, here.
Celebrate Advent with your small group or Sunday School. 
Again, does NOT include Free Christmas Cards.