You Awe Amaze Astonish Inspire Me Greeting Cards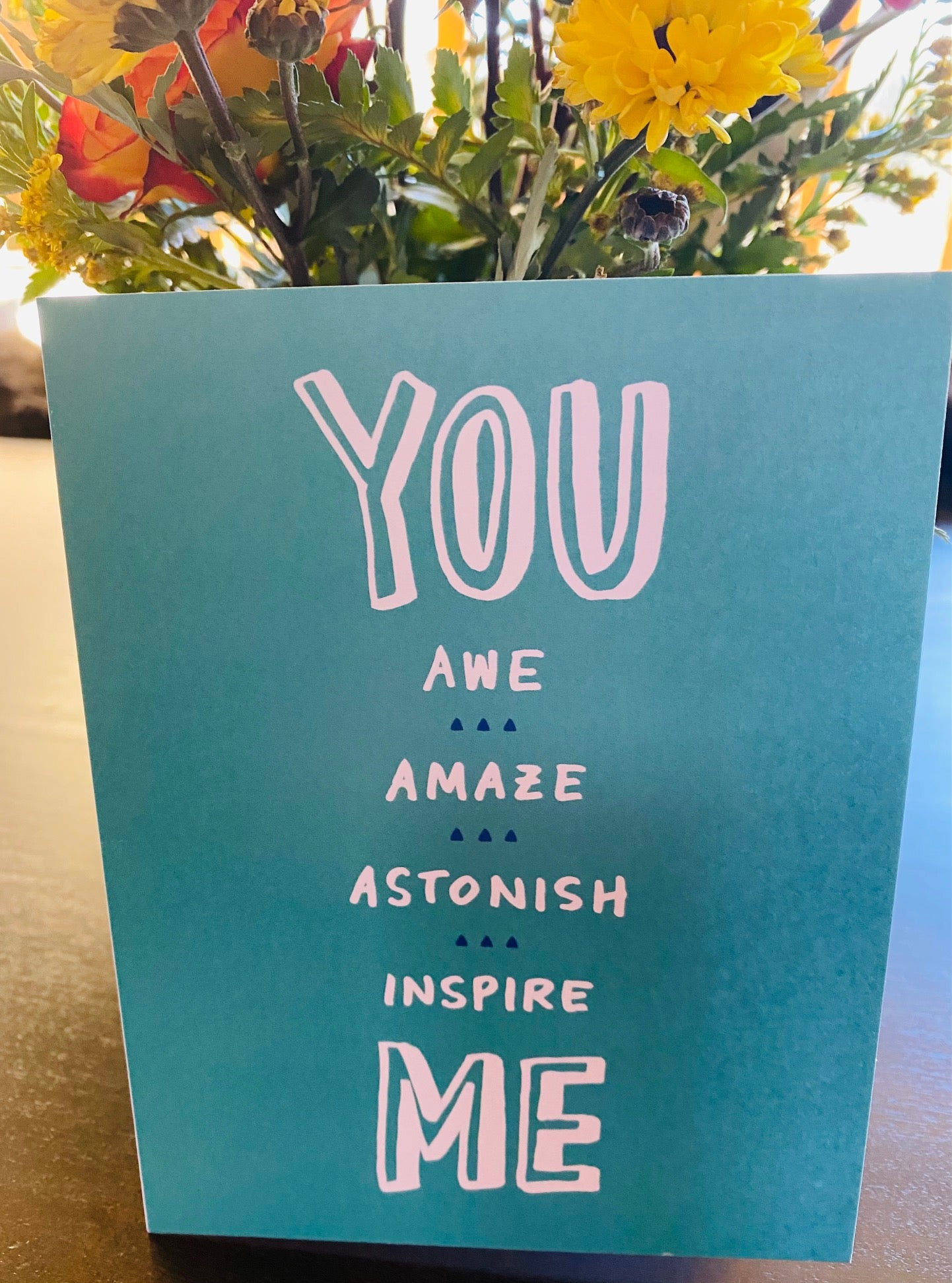 I started to browse through greeting card aisles, wondering how hard it really was to find a well-written card. Few to none of the cards were written for people with ongoing crisis, loss or adversity, that spoke words of life, hope, and sparked joy. 
We've worked with an artist to create modern, bright n' beautiful designs. You can choose from different 8-packs of cards, designed to encourage and inspire. All are designed to equip you to help those facing tough times fight back with joy.
Includes an 8 pack of identical modern, bright, beautiful designs
High-quality #80 uncoated paper
Produced on a digital off-set printer
Folded card size: 4" x 5 1/2"
Each card includes a white #70 envelope for easy mailing and gift-giving
READ THE INSIDE OF EACH CARD
Cover:
YOU
Awe * Amaze * Astonish * Inspire * 
ME
Inside: I'm so proud of the way you're handling this. You're shining bright like the stars in sky.