The Sacred Echo 6-Session DVD Bible Study Kit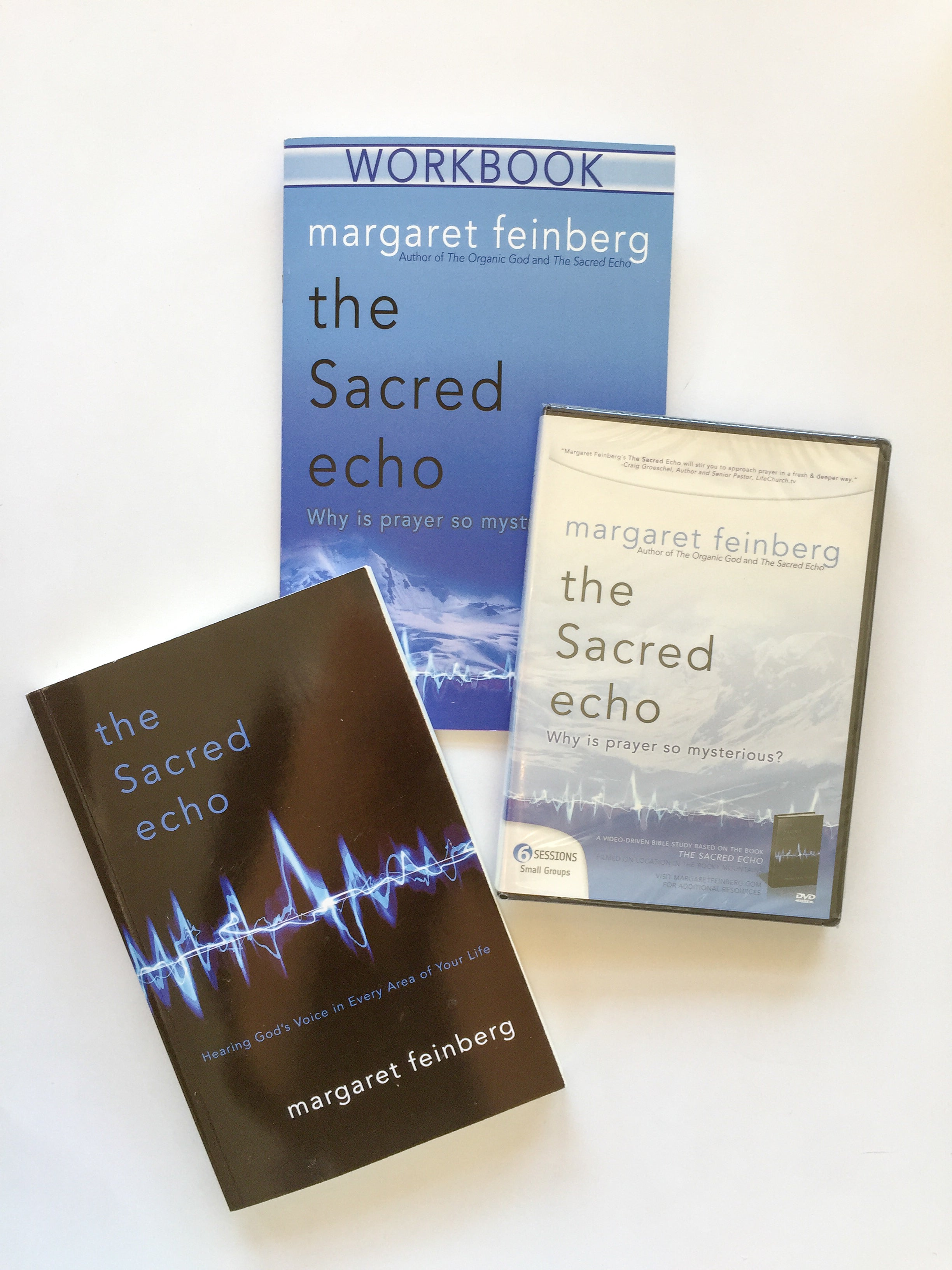 Are you ready to shake up your prayer life forever? Often when God speaks, He will echo the same message through a sermon, a passage of Scripture, a chance conversation, or an unexpected encounter. When we begin looking for these sacred echoes, we are better able to recognize God's voice in our life and walk more confidently in the fullness of all God has for us.
Through six sessions and weekly homework (20 minutes or less), The Sacred Echo: Hearing God's Voice in Every Area of My Life DVD Bible Study will help you:
Recognize God's leading in your life
Walk more confidently into all God has for you
Discover joy in talking to God
Experience a fresh and renewed prayer life
With the breathtaking Rocky Mountains as a backdrop, let's explore the wonders of prayer in-depth and learn to grow closer to God through Scripture together. 
All DVD sessions between 15-21 minutes in length.
Session 1: Echoes (21 min)
Session 2: I Love You (18 min)
Session 3: How Long? (17 min)
Session 4: You Follow Me (18 min)
Session 5: Surrender (15 min)
Session 6: Bring Them to Me (19 min)
Click here to buy additional workbooks or save more on book & workbook combinations.
About this product
The Sacred Echo DVD Kit includes:
1 50-page The Sacred Echo Workbook
1 68-page The Sacred Echo Leader's Guide DOWNLOADABLE PDF
1 240-page The Sacred Echo softcover book
3 6-session DVD (not sold separately)
Workbook ISBN: 978-1572751544
Book ISBN: 978-0310274179
DVD ISBN: 978-1572751620
Released January 2009
Updated August 2013

Case may look different than pictured.
Free Gifts and Resources