Fight Back With Joy DVD ONLY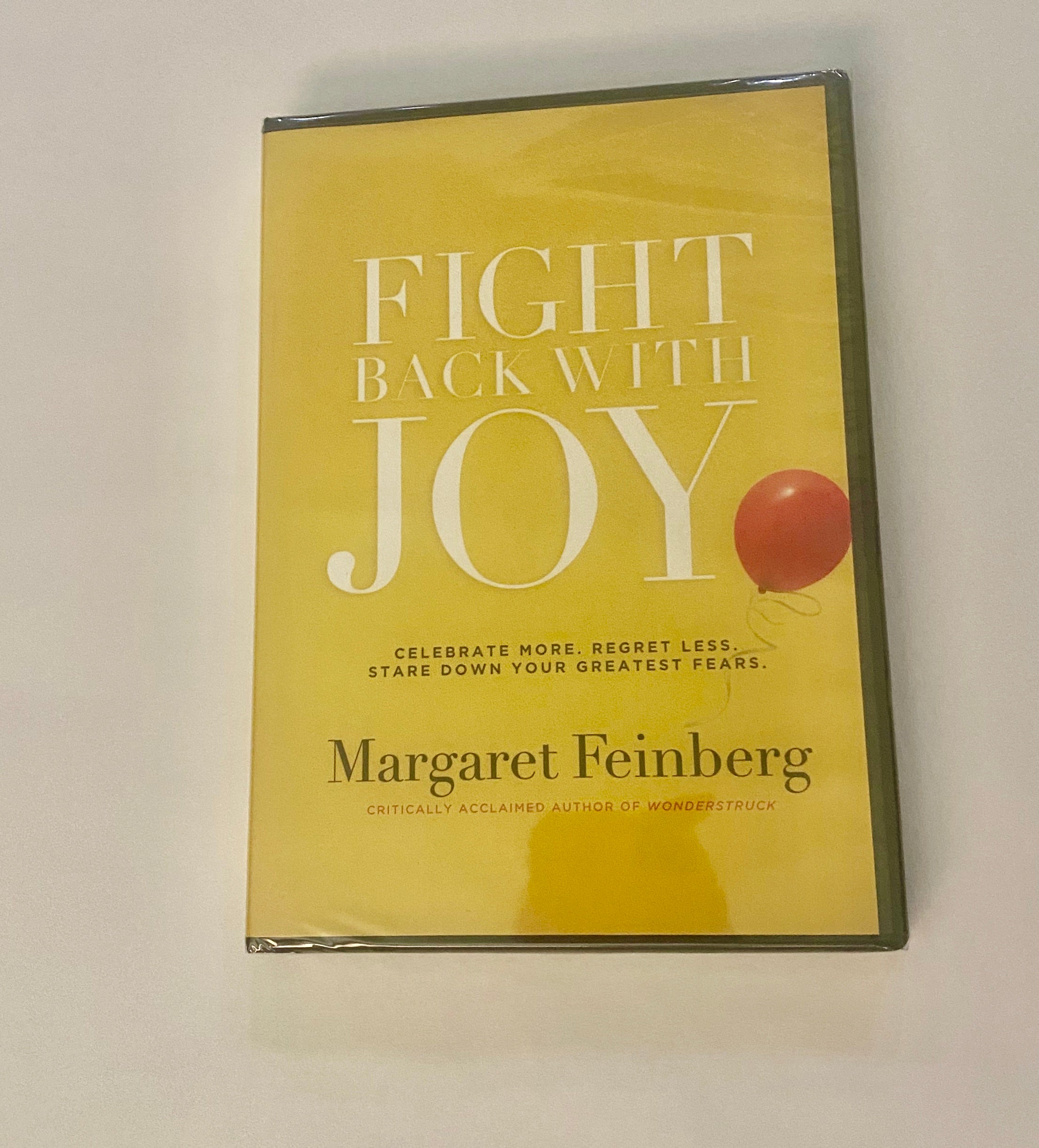 Great Joy Waits in Life's Greatest Battles
Joy is stamped on coffee mugs, sewn onto decorative pillows—even displayed on dish soap. But what if there's a deeper power and purpose to this mighty virtue?
Through vulnerable storytelling, a difficult diagnosis, and a good dose of humor, Margaret Feinberg reveals how joy is more than whimsy. It's the weapon you can use to fight life's battles. Fight Back With Joy will help you:
Expand your joy threshold by awakening to God's fierce love for you
Escape fear and regret by applying biblical strategies to whatever crisis you're facing
Overcome depression as you reignite your imagination for laughter and celebration
Discover freedom from the past by learning how to turn mourning into joy
Rise above endless demands and become more winsome, cheerful, and thankful
No matter what your circumstances, you can practice defiant joy. When you do, you will embrace a life that's richer and fuller than you've ever known before—a life radiant with joy.
All DVD sessions between 20-25 minutes in length.
Session 1 – Secrets of Joyful People (23 min)
Session 2 – The Hidden Treasure of Joy (23 min)
Session 3 – Poke Holes in the Darkness (25 min)
Session 4 – A Side of Joy No One Talks About (22 min)
Session 5 – The Holy Mess of Joy (22 min)
Session 6 – What to Do When Those You Love Are Hurting (25 min)